Travelers never think that they are the foreigners.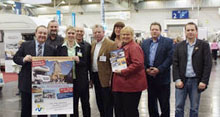 Corporate travelers require a high level of service. To them, travel is a vital part of their business process. They need it done right and they need it done right now. Multi-segment international itineraries require expertise to ensure the right routing at the right price.

Our objective

We help our clients be more competitive by spending more time focused on their company's core competencies, while our corporate travel team keeps them better informed and empowered about purchasing travel.

Our service

We serve as a single point of contact for booking all of the travel needs of our corporate clients. Our knowledgeable, experienced and respected team takes care of the airfares and routing, air tickets availability and confirmations, upgrades, special meal and seat requests, hotel bookings preferred, pre-trip reservation reconfirmations; visa requirements and procedure involved and immigrations procedure involved.

Conference & Delegates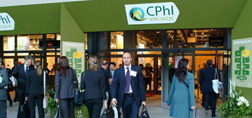 We handle clients of various kinds for conferences, incentive groups, training programmes, dealers' meets & adventure sports of top delegates of multinational companies in India & abroad and provide them with our high-end services in apt coordination with clients.


We ensure that we provide them with practical, efficient and cost-effective comprehensive customized travel solutions for their itineraries.


Testimonials
" Zhaolong Beijing Hotel very good, had good Indian restaurant within hotel, highly recommendable to people, Great Wall of China tour excellent, tour co-ordinator professional and very good, Shanghai Jin Jiang Hotel was also good, but Indian restaurant very expensive and City Centre excellent location if going for business purpose. "
Samir shah : Chempure, Director
" Co-operation from Ttravel Solutions was very good, very prompt response, nice selection of hotels. enjoyed our Kerela family holiday very much ! "
Parag Dagli : Pediatrician