Travel is more than the seeing of sights; it is a change that goes on, deep and permanent, in the ideas of living.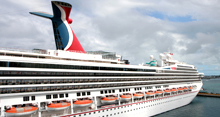 Cruising is not only an exciting travel experience in itself but also a great way to see the world.
Ideal for : Honeymoon couples - families with kids - senior citizens

Taking a cruise means...
- you only have to unpack once
- you travel at night (in luxury) and arrive refreshed
- a new day brings a new, exotic , sometimes inaccessible destination
- you'll make friends for life
- do as much as you want (night life entertainment options, casinos, dance sessions, games) or as little as you like (spending time with loved ones, watching sunset over ocean and sipping tea in your cabin balcony)
- the all inclusive nature of cruising means... you get value for money

Your easiest way to unwind yourself!!!

A cruise experience can prove to be your vacations highlight for any of the below world corners !
• Alaska and Canada
• Caribbean / central America
• Mediterranean Europe
• Scandinavian Europe
• Black sea cruises
• Artica and Antartic cruises
• Indian ocean islands
• Asia cruising
• Pacific island cruises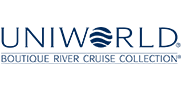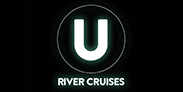 It is wonderful to discover the entire world of opulence and goodness around you!
Testimonials
" We really had a good 22 day Western Europe trip and a memorable one too for the right reasons and not wrong ones. I must thank you for everything. We did manage to find Indian restaurant at all places as suggested by you and have also made some good friends over there. "
Gopalan Balakrishnan : Independent Consultant
" Thanks for your concern and the whole Malaysia and Singapore trip of our entire group of families was very fabulous ! "
Narendra Jain : Director, Chintamani Impex